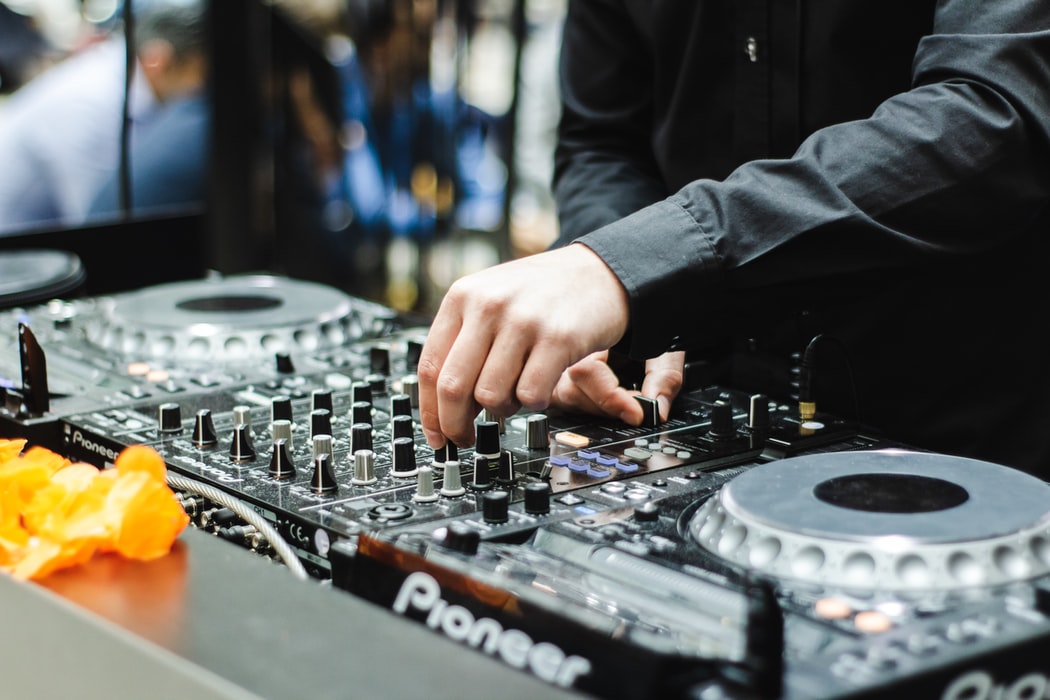 Have a big event or party coming up? 
Whether it's a wedding, birthday party, reunion, or dance — the best way to get people on their feet is with a real DJ.
​Don't leave your party in the hands of an amateur. A live, professional DJ will make sure there are no awkward pauses, no bad songs, and no buzzkills. Hiring a pro DJ is the best way to make your next event the one that everyone's talking about.
​
---
Hire a DJ for your wedding
Planning a wedding can be crazy enough on its own, without stressing about the music.

To make the most of your big day, hire a DJ to help you out. They'll provide the ideal soundtrack for every part of the day, from cocktails to the reception, and keep your guests entertained the entire time.
On top of that, a real DJ will come with high-quality professional equipment. That means the right microphones and speaker system to help those toasts go as smoothly as possible! 
Don't let technical difficulties and bad music ruin your special day — hire a real DJ to help with your wedding.
​
The best pro DJs near you
If you're looking to hire a real DJ in the Sacramento or San Francisco area, get in touch with Optimum Entertainment.
Their DJs are experienced professionals. They offer a full range of services, including lighting and photo booths, to keep the party going.
​
Trying to play music off your phone or iPod for the party is harder than it sounds. You'll end up with long pauses, technical difficulties, and way too many song requests to handle. So why not just leave it up to the experts?